Services
We offer services and treatment plans tailored to meet your unique hearing needs. From comprehensive evaluations to custom hearing aid fittings, our staff combines years of experience with state-of-the-art technology to find the best solution for you.
Hearing Tests
Hearing Testing and Evaluations
Choosing the right hearing aid starts with a clear understanding of your unique hearing loss needs. Our advanced testing procedures accurately identify whether or not you have hearing loss and measure the type and severity.
Do you think you or a loved one has trouble with hearing? Most people live with hearing loss for an average of seven years before seeking help. Dr. Grusecki and her team perform complete diagnostic audiologic exams. We identify the sounds you can hear and the sound you are missing. Based on the results of your exam, we'll recommend a plan of action to improve hearing quality.
More on Hearing Test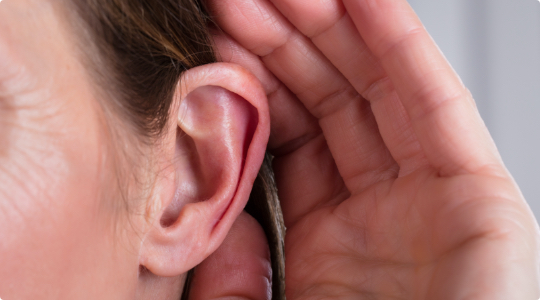 Hearing Aid Services
Finding the Perfect Match.
Hearing loss looks different for everyone, and as a result, there are a number of hearing aid varieties on the market. Through careful evaluations and custom fittings, we'll help you find the best device for your hearing loss needs.
Hearing Aid Services
We Service Your Devices
From hearing aid screening, selection and fittings, to ongoing maintenance and repairs – we offer a wide range of services to keep your hearing aids performing their best.
The number of hearing aid choices can make selecting the right hearing aid confusing. Don't worry. The audiologists at Grusecki Audiology & Hearing Aid Services match your hearing needs, cosmetic concerns, budget and lifestyle with the available technology to create the perfect match. Hearing aids are fit using real ear measurements to ensure that your devices deliver sound personalized to your listening preferences. Purchase with confidence knowing you have a free 30-day trial period to adjust to your hearing aids.
More on Hearing Aid Dispensing and Fitting
In addition to the hearing aid maintenance you perform at home, Grusecki Audiology & Hearing Aid Services recommends you bring your devices in regularly for a deep cleaning. Our technicians have the tools and training to thoroughly clean your hearing aids to extend their life. If your hearing aids aren't performing as they should, bring them in. We perform warranty repairs on most makes and models. Often, repairs can be made while you wait.
More on Hearing Aid Repair and Maintenance